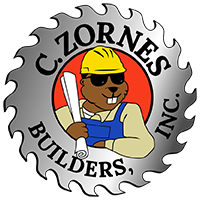 About C. Zornes Builders
EXPERIENCE
We have the experience to complete your project correctly and economically, whether we are repairing or replacing a roof, remodeling, or building new construction. With over 26 years serving commercial and residential customers in Jacksonville and the surrounding area, you can trust our expertise and professionalism.
ESTABLISHED
C. Zornes Builders has been in business since 1994, serving Duval, Baker, Clay, and St. Johns Counties. As a resident in Orange Park for over 40 years, we are committed to our neighbors, family, and friends. We are not storm chasers; we are here to stay. We will be here when you need us!
LICENSED
#CCC1329616 Roofing
#CBC057198 Builders
As a Licensed Roofing & Building Contractor in the State of Florida since 1994, we maintain our licenses and remain in great standings with the Department of Professional Regulations and the Florida Construction Licensing Board. Our industry is always evolving and therefore we take 14 hours of continuing education courses along with seminars to keep up with changes and innovation in the construction industry. It is important to hire a licensed contractor to protect your investment and avoid the risk being fined up to $5,000.00 for hiring a non-licensed contractor! Never pull a permit for you contractor!
CERTIFIED
Atlas Roofing: Signature Select Roofer
Certainteed: Master Shingle Applicator

INSURED
We carry General Liability Insurance & Worker's Compensation Exemption Insurance providing comprehensive coverage for all our operations, employees, and protection of our customers. Do not be fooled by contractors that claim they have coverage and cannot provide proof. Our insurance company will provide you proof via email, at no charge to you. By law, all contractors are required to carry up-to-date insurance.
WARRANTY
C. Zornes Builders, Inc. stands behind all work we do. In addition, we will fill out the manufacturer's warranty and submit it for you.
CUSTOMER SATISFACTION
C. Zornes Builders has completed well over ten million dollars' worth of roofs and construction projects. Owner Charlie Zornes continues to personally manage day to day operations and supervises our team to assure no matter how big or small the job is, we get it done right. See our reviews and awards to find out why customers in Northeast Florida trust our craftsmanship and professionalism.
AWARDS AND HONORS
2020 Named in the Top 21 Roofers in Jacksonville by Expertise.com
2019 Pulse of the City Best in Customer Service
2018 Best of the Best Roofing in Orange Park award
2018 Best of the Best Construction Satisfaction award
2018 Named in the Top 25 Roofers in Florida by Expertise.com
2017 Best of the Best Roofing in Orange Park award
2017 Best of the Best in Construction in Orange Park award
2017 Pulse of the City News Best in Roofing and Construction Service
2016 Best of the Best Roofing in Orange Park award
2016 American Institute of Architecture top honors for office of TTV Architects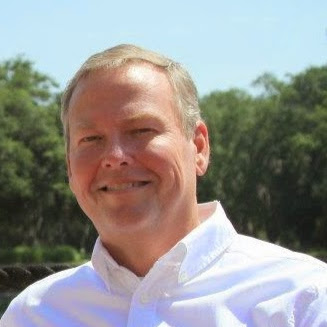 Charlie Zornes, President
Contact
Ready to Get Started? Free Estimate