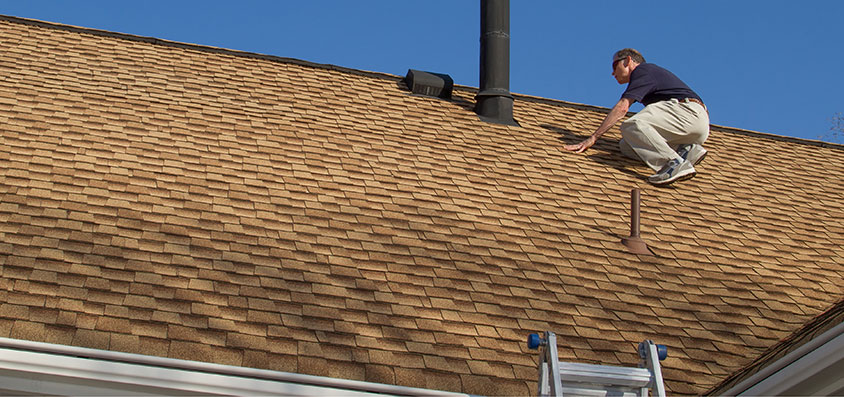 HAVE YOUR ROOF INSPECTED
Whether you need a roof certification to put your home on the market, needing an expert third-party opinion, or just wanting to verify the condition of your roof, a roof inspection from a professional roofing contractor like C. Zornes Builders, Inc will give you the information you will need to move forward. Your roof inspection will identify any areas of concern with your roofing system and have C. Zornes Builders, Inc, certify the quality and condition of your roof along with documentation to back it up, with C. Zornes Builders, Inc. Seal of Approval.
FEATURES AND BENEFITS
According to NRCIA (National Roofing Certification and Inspection Association), The #1 problem discovered when selling a home is the roof. Being proactive and having C. Zornes Builders, Inc, inspect and certify your roof, you will show potential buyers that your roof is of no concern and they are protected!
Sometimes a third-party expert opinion is needed for home owners insurance or a demand to replace your roof from the insurance. C. Zornes Builders, Inc., a Florida State Certified Build and Roofer, can inspect the quality of the material, the condition of the roof system and provide a comprehensive written conditions report, to put you in a position to negotiate whether a replacement is actually required. C. Zornes Builders, Inc. is Licensed, insured and is in great standing with the Florida Department of Profession Regulations and the Florida Construction licensing Board making C. Zornes Builders, Inc. your best source for this information and reports.
Living in Florida, big weather events such as hail, windstorm, nor'easters and even hurricanes can wreak havoc on your roof. Damage can be invisible to the untrained eye and even to insurance adjusters, who's job is to say no damage. If you are concerned about the condition of your roof system, a roof inspection is a quick and easy way so satisfy any concerns about the condition of your roof. Almost 40% of homeowner's insurance claims on roofs are wind or hail and will require a roof inspection to file a claim. Let C. Zornes Builders, Inc., work together with you (The homeowner), to prepare all documentation for homeowner's insurance before the adjuster arrives. C. Zornes Builders, Inc. will be onsite and will walk through the roof conditions with the adjuster showing them where issues are.
When buying a home, many types of loans require a professional roof inspection before funding is underwritten. C. Zornes Builders, Inc., can provide a roof certification and inspection report for this purpose. Our professional roof inspector will provide a thorough inspection to certify the interior attic space and exterior of your roof is in good condition or if there are any underlying conditions or concerns such as leaky valleys, fireplaces, skylights, and ventilation issues.
C. Zornes builders, Inc. roof condition inspections are often finished within three or four days from day of contact and are fast, reliable and affordable.
Roof Inspections
Certifications
Third-Party Opinions
Verify Roof Conditions
Insurance Claims
Real Estate Inspections
Fast, Reliable, Affordable
SET UP APPOINTMENT
Ready to Get Started? Free Estimate